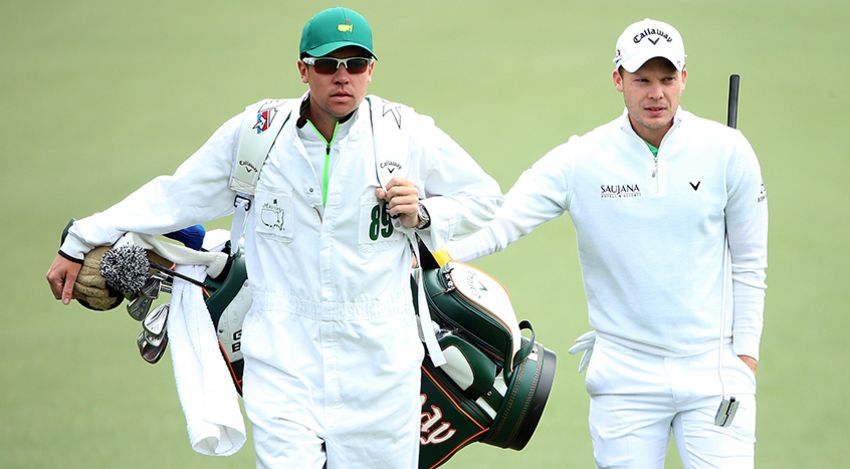 How to Convert Fresh Attention to Action
April 12, 2016
Now That I Have Your Attention …
Every once in a while, good fortune shines on your brand when an important event generates wide spread attention. Such was the case for Callaway this week when Danny Willett emerged as an unexpected winner of the Masters.
When this happens to you, what do you need to be ready to convert this attention into the action needed to expand sales?
Start by understanding your customer's decision process
A quick review of the consumer decision-making process in your category will tell you exactly where to focus. For most prospects, new attention compels people to want to learn more about the brand. Some will go directly to your website. Others will need to be nudged to act on their new intentions.
Nudge with non-intrusive media
To nudge, you need to be where they are looking. Twitter, Facebook, Instagram, Pinterest, Snapchat and relevant information sites are all places your targets will be using to learn more about the event that helped to raise your brand's visibility.
By participating in these important media outlets you'll be in the right place to naturally influence your targets to take the actions needed to learn more about your brand. You won't be interrupting them. You won't be alienating them. Instead you'll be working in the natural flow they use to learn more about what happened and participate in the debate.
Email can also an effective tool, but a bit more intrusive than social media. The good news is that email gives the consumer the option of clicking in only if they are interested.
Content to inform and answer important questions
Once they've been nudged, your targets will do what they normally do to determine whether what you have to offer fits their lives. They'll want to learn what they need to learn to make a smart decision.
This is where powerful content comes in. You'll want to help these targets understand why you exist, what you have to offer and how it is right for their lives. You'll want to help them assess your value relative to what they're already using and decide whether or not to give you a try.
Short information rich video content, how to lessons, and third party assessments should always be top of your list. Channel partner and influencer content are also extremely valuable. Consumer endorsement never hurts as long as it is credible. What we stand for videos are icing on the cake.
Determine the actions you need your customers to take
Your primary objective is to give your targets the information they need to decide to take action. That action could take a variety of forms ranging from making an on the spot purchase to beginning a more protracted purchasing process.
In the case of Callaway, this could take a variety of forms. Golfers could decide in the moment to buy Callaway branded gear or balls directly, from an online partner, at a big box golf store or from their club's pro shop.
Or, they could decide to start the process of buying Callaway branded clubs either in the moment or following a thoughtful fitting process. Again, this could be through a variety of channel options including direct, an online partner, a big box golf store or their club's pro shop.
In either case, regardless of the chosen path, success is enabled from a well coordinated, well orchestrated experience that is seamless both within and across channels.
Plan in advance for success
Which means of course, that all of this should be well planned and managed in advance. Like most everything else, prior preparation enables you to benefit from a momentary event that brings your brand significant new attention.
In the end, success is all about the effective orchestration of touchpoints along the customer journey to nurture the decision making process. Media and content are critical for both building and leveraging attention and converting this attention into an intention to act. Managing experiences across the channels then insures that consumers follow though on their intention and take the action needed to ensure your success. If the process is especially well run, these customers will tell others all about it so that your success will be compounded across their relationships.
So when good fortune shines on your brand, be sure you're ready to make the most of its fleeting benefits. Hopefully, for Callaway, this week marks the beginning of a very lucrative year.
Let me know what you think.
Posted under: Branding Strategy, Customer journey mapping, Marketing Strategy, Social Media Strategy